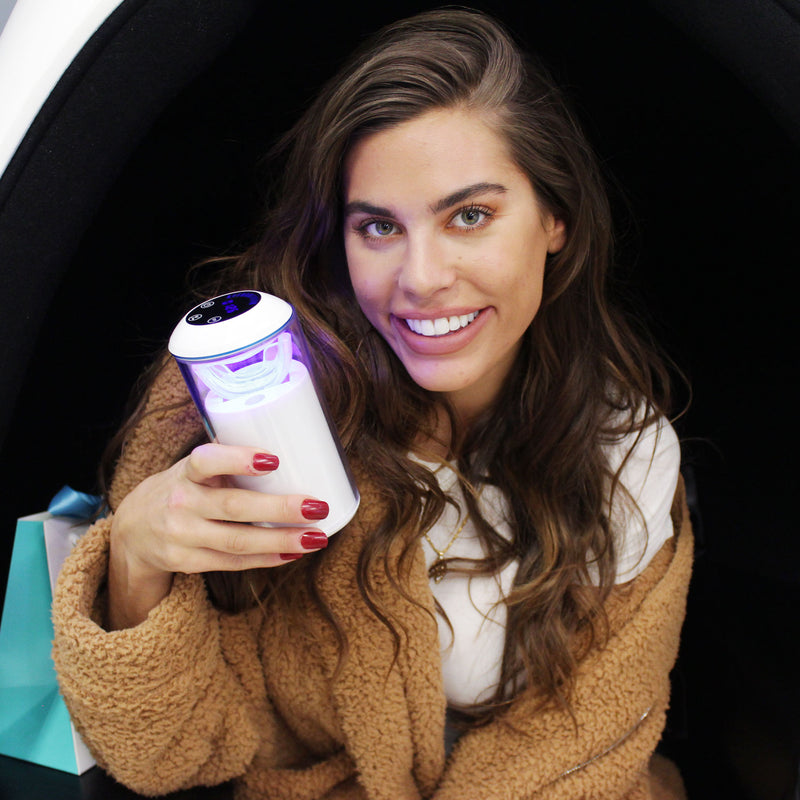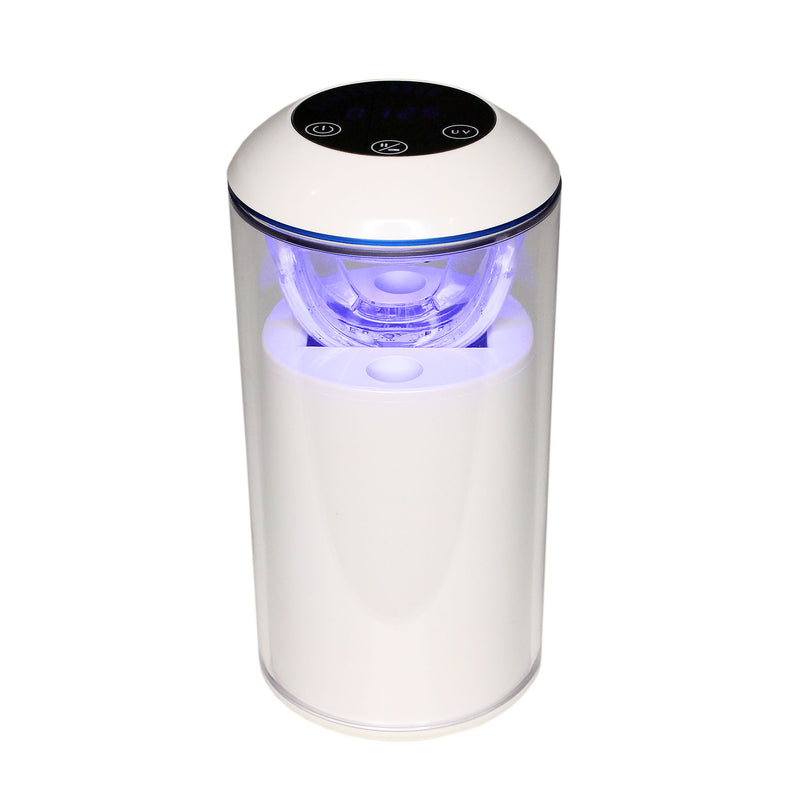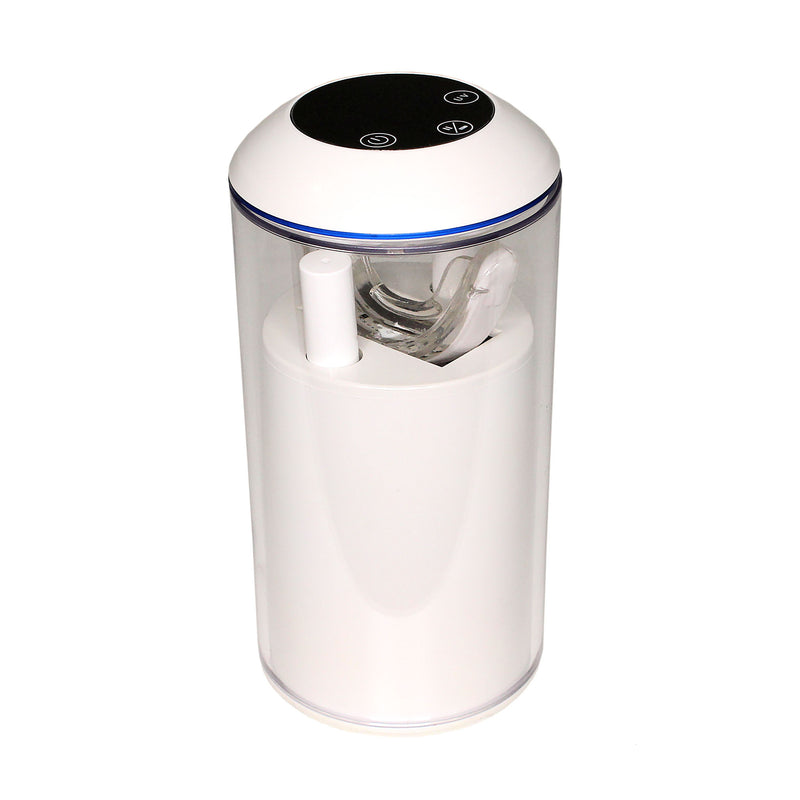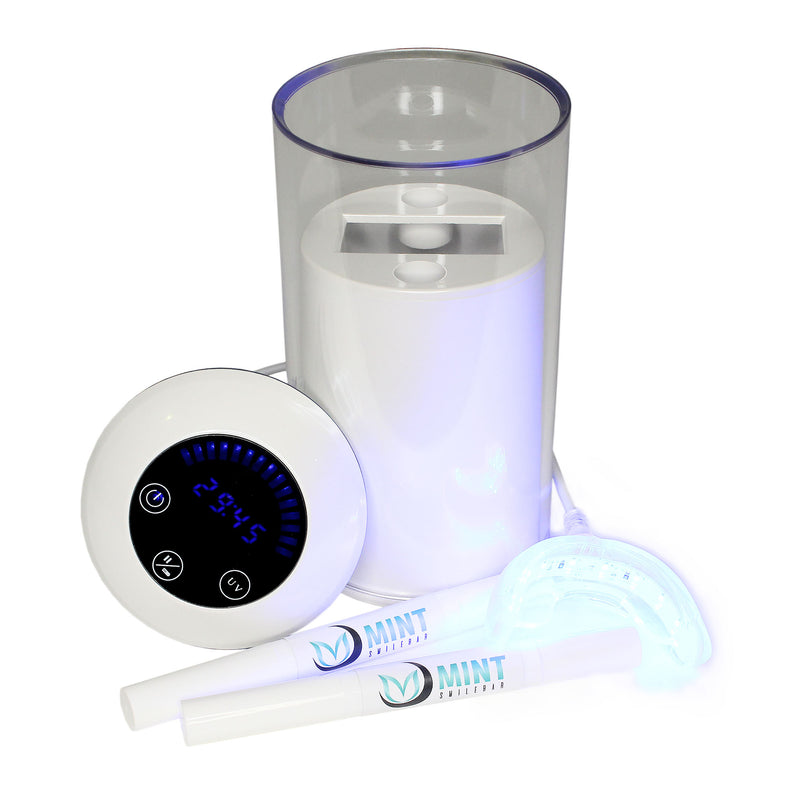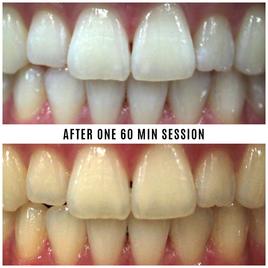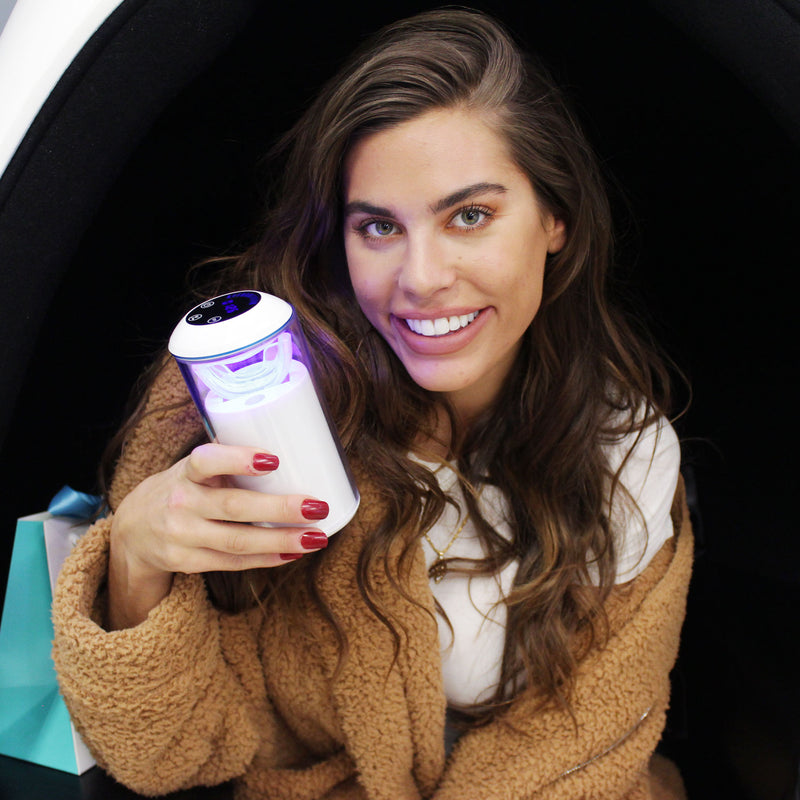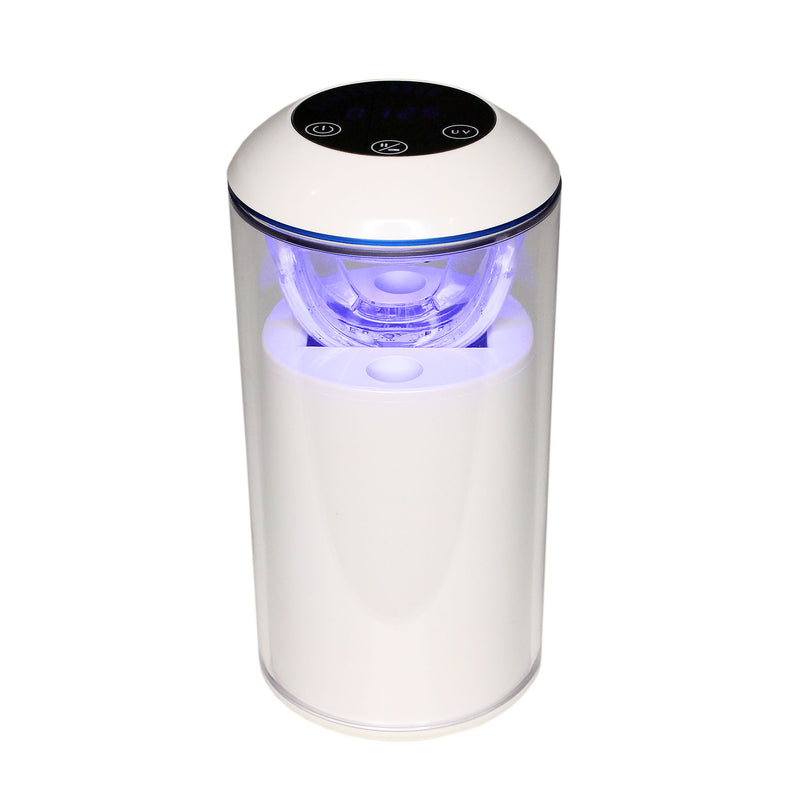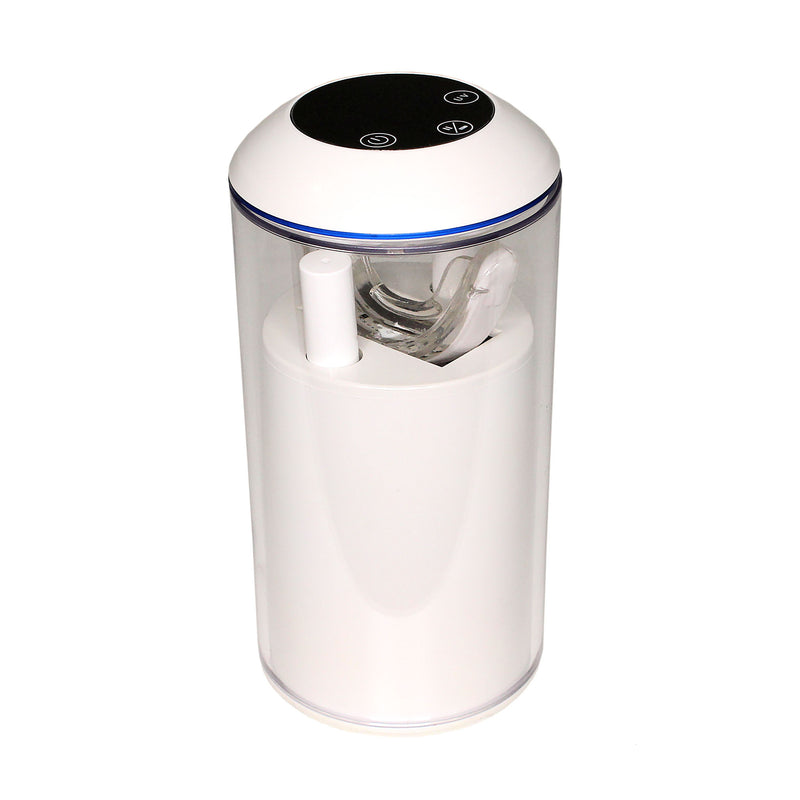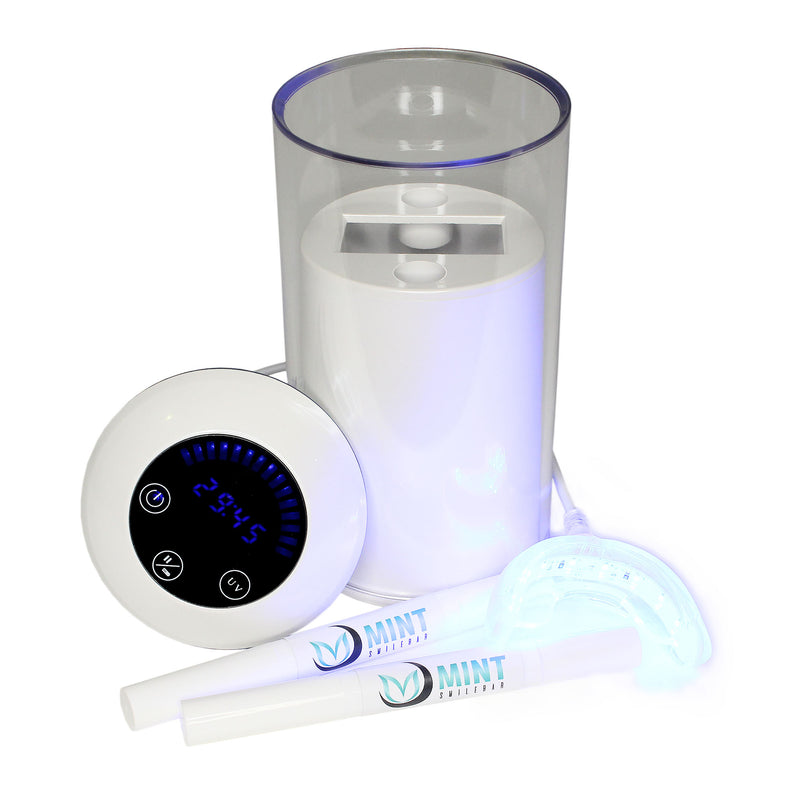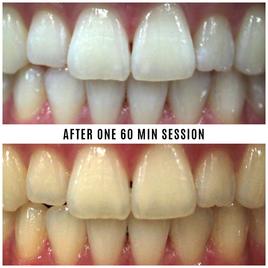 Sold out
Mint Smilebar Power Whitening Kit - Instant LED Teeth Whitening Kit
ABOUT THE POWER WHITENING KIT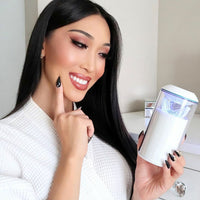 A BRIGHTER SMILE RIGHT NOW.
We heard you. You want white teeth and you want it right NOW, not 7-14 days from now! Mint Smilebar's Power Whitening Kit is an instant LED teeth whitening kit that is 7x faster than strips and most leading whitening kits. One session with the Power Whitening Kit is equivalent to you whitening with strips for 7 days in a row. Concerned about sensitivity? No sweat! This vegan teeth whitening kit contains a desensitizing agent that alleviates sensitivity, making it the best whitening system for sensitive teeth! Most of our customers do not feel any discomfort and get to their brightest white in just 1 session.
POWER WHITENING KIT INCLUDES:
1 x High power LED Mouth Tray with 16 lights (3x more efficient than most whitening tray lights) 
2 x High quality Whitening Pens: 7x faster than strips 
1 x Control Pod/Timer & UV Sterilizer so you can disinfect your mouth tray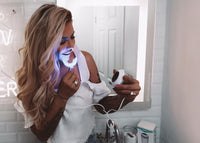 DENTIST REVIEWS THE POWER WHITENING KIT
5 STAR REVIEWS ON TRUSTPILOT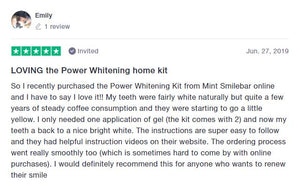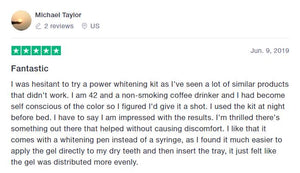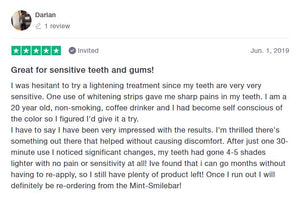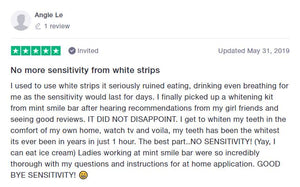 5 STAR REVIEWS ON FACEBOOK




EASY TO USE. CHECK OUT THIS TUTORIAL!
WHAT PEOPLE ARE SAYING