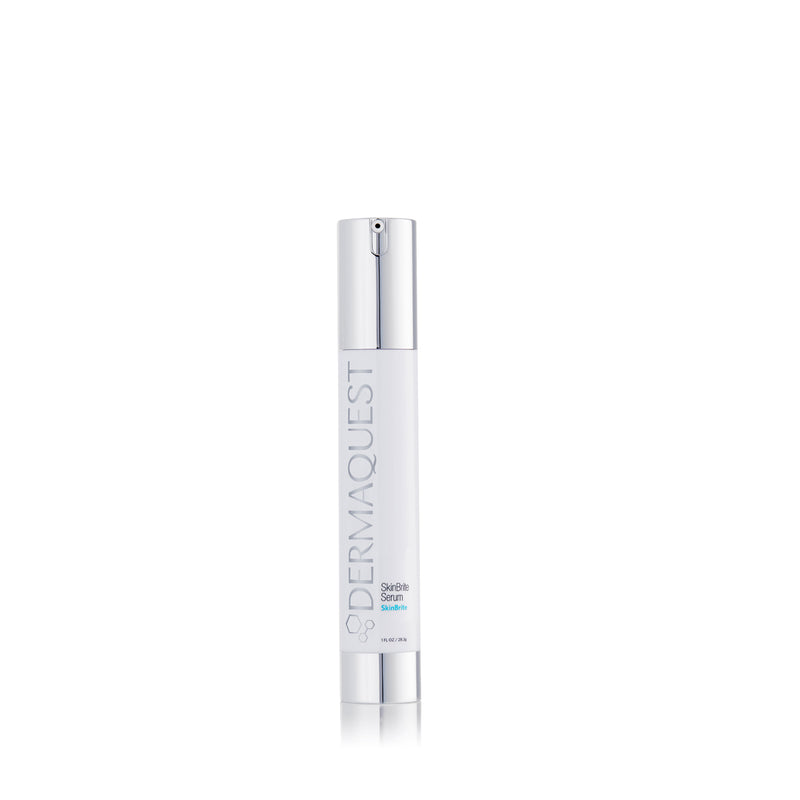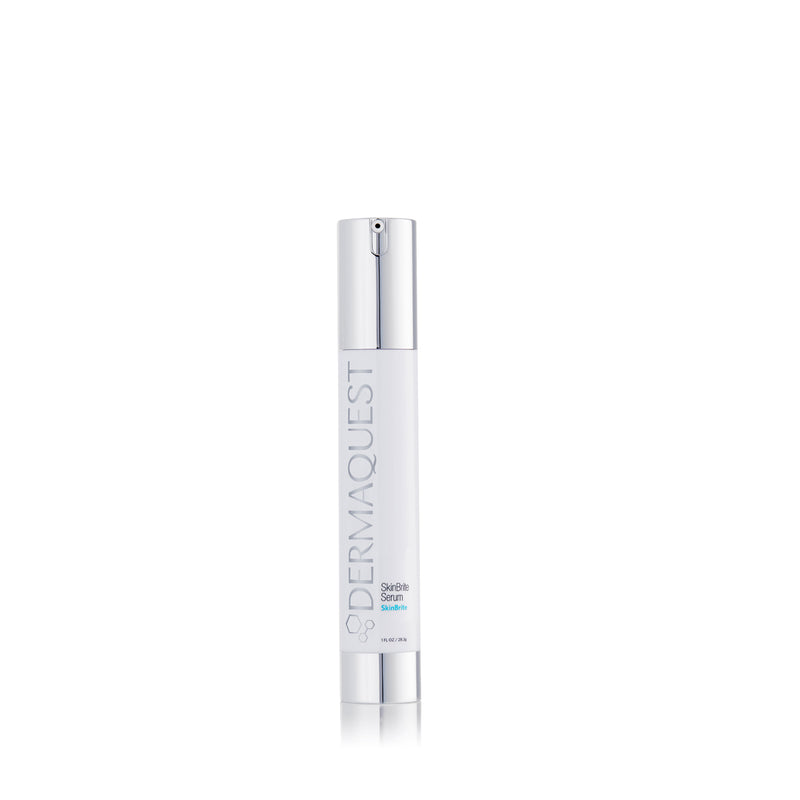 SkinBrite Serum | Aging Skin, Free Radical Damage, Fine Lines and Wrinkles
DermaQuest SkinBrite Serum lightens and prevents discoloration for a brighter, more vibrant complexion. Alpha hydroxy acids resurface skin, sloughing away dead skin cells and promoting new cell growth for a touchably soft finish. The serum restores moisture as peppermint soothes and comforts.
How To Use: Apply serum using fingertips and gently massage into the skin. Allow serum to penetrate and absorb. Follow with a sunscreen when used during the daytime.
Treatments and Serums:
Face Serums
Ideal for these Concerns:
Aging Skin,
Free Radical Damage,
Fine Lines and Wrinkles
Ideal for these Skin Types:
Oily Skin,
Dry Skin,
Combination Skin,
Normal Skin,
Sensitive Skin,
Acne-Prone Skin,
Mature Skin
Preferences:
Certified Cruelty-Free,
Paraben-Free
Key Ingredient(s): 
Lactic Acid,
Alpha Hydroxy Acids,
Kojic Acid
Application Area:
Neck,
Face