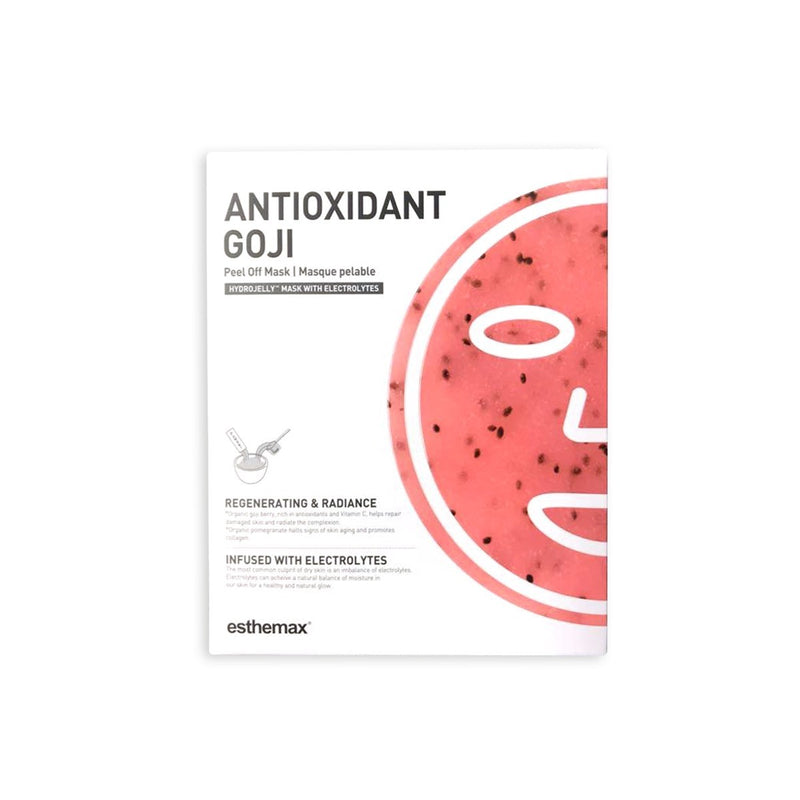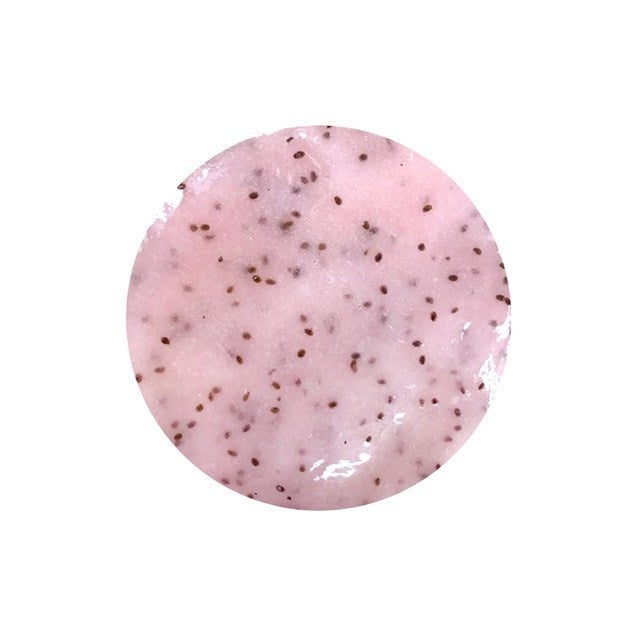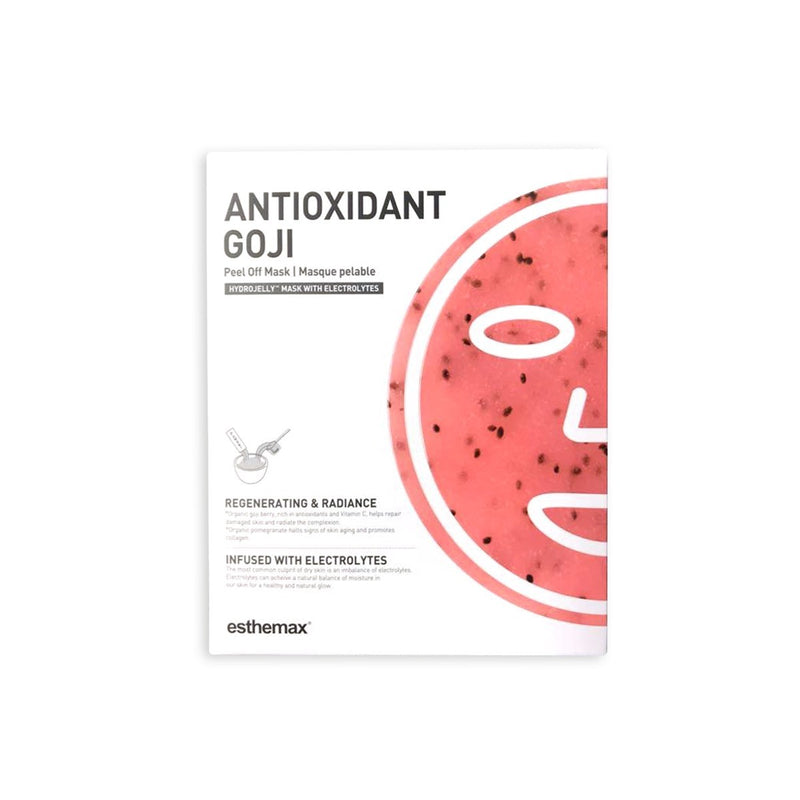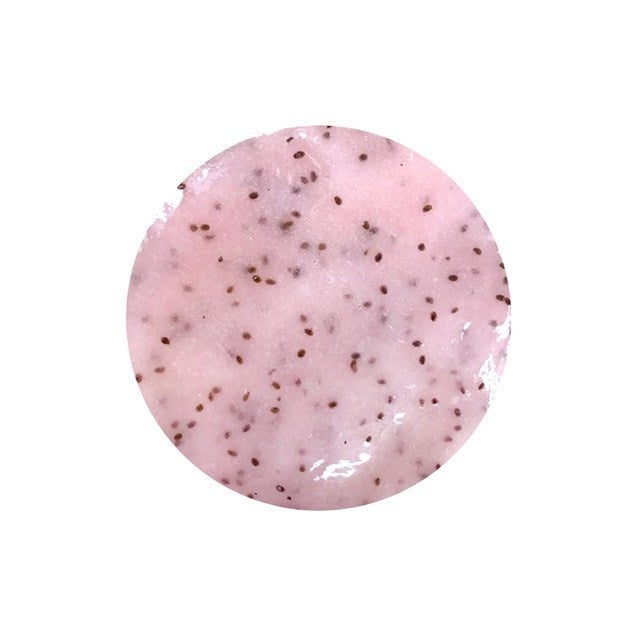 Sold out
Antioxidant Goji | Hydrojelly Mask | REGENERATING & RADIANCE
REGENERATING & RADIANCE

Organic goji berry, rich in antioxidants and Vitamin C, helps repair damaged skin and radiate the complexion. Organic pomegranate halts signs of skin again and promotes collagen.

* ACTIVATE WITH WATER! *
EACH BOX CONTAINS:

x2 masks

x2 trays

x1 spatula

x1 scoop

SKIN TYPE:

All skin types
Aging skin
Sun damaged skin
Dry skin

Dull complexion
BENEFITS:

Rich in antioxidants to help eliminate free radicals and damage to the skin.

Promotes anti-again and antioxidant properties due to its high concentration of Vitamin C.
Promotes a lustrous and even toned complexion.
Helps facilitate skin repair by promoting dermis and epidermis regeneration.
Improves skin vitality and energy.
Increases collagen levels and boosts skin fullness.
Hydrojelly masks, infused with electrolytes, are the most flavoured peel-off masks by beauty professionals! The masks compress and seal the contours of the skin to allow for complete absorption of nutrients and hydration to the deepest layer of the skin. Hydrojelly masks have a natural cooling and soothing effect that is not only refreshing, but also helps firm and revitalize the skin for a healthy glow. So, feed your skin once a week.
FREE OF:

Parabens

Mineral oils
Silicone
Talc

Gum
Alcohol
Disodium EDTA
Zea mays (corn) starch