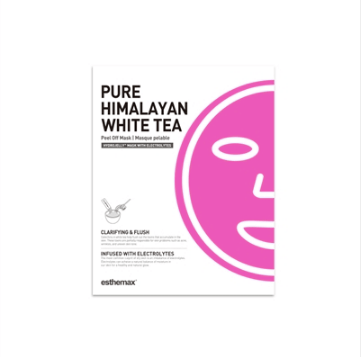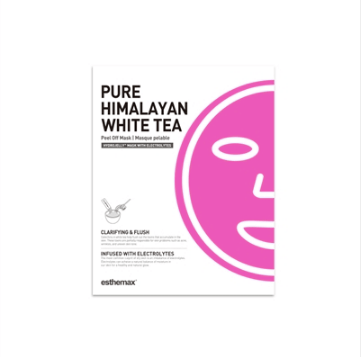 Sold out
Pure Himalayan White Tea | Hydrojelly Mask | CLARIFYING & DETOXIFYING
CLARIFYING & DETOXIFYING

Catechins in white tea help flush out the toxins that accumulate in the skin. These toxins are partially responsible for skin problems such as acne, wrinkles, and uneven skin tone.
* ACTIVATE WITH WATER! *
EACH BOX CONTAINS:

x2 masks

x2 trays

x1 spatula

x1 scoop

SKIN TYPE:

BENEFITS:

Naturally Detoxifies

Minimizes skin irritation, rashes, inflammation and redness.

Improves physical vitality and energy.
Regulates the skin's natural sebum production and reduces open pores.
Promotes a smooth, translucent skin complexion.
Returns vigour to dry, aged skin.
Evens complexion and gives skin a youthful glow.
Hydrojelly masks, infused with electrolytes, are the most flavoured peel-off masks by beauty professionals! The masks compress and seal the contours of the skin to allow for complete absorption of nutrients and hydration to the deepest layer of the skin. Hydrojelly masks have a natural cooling and soothing effect that is not only refreshing, but also helps firm and revitalize the skin for a healthy glow. So, feed your skin once a week.
FREE OF:

Parabens

Mineral oils
Silicone
Talc

Gum
Alcohol
Disodium EDTA
Zea mays (corn) starch