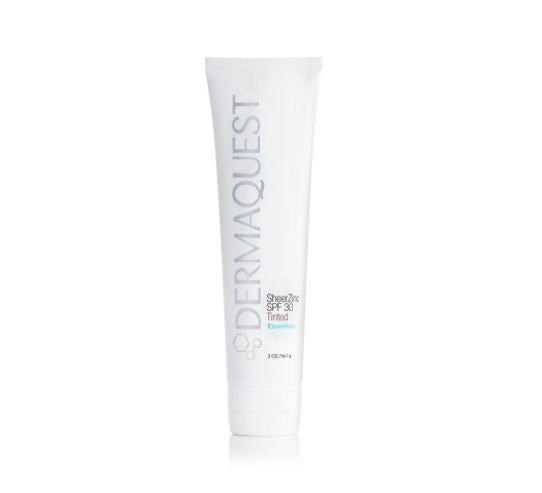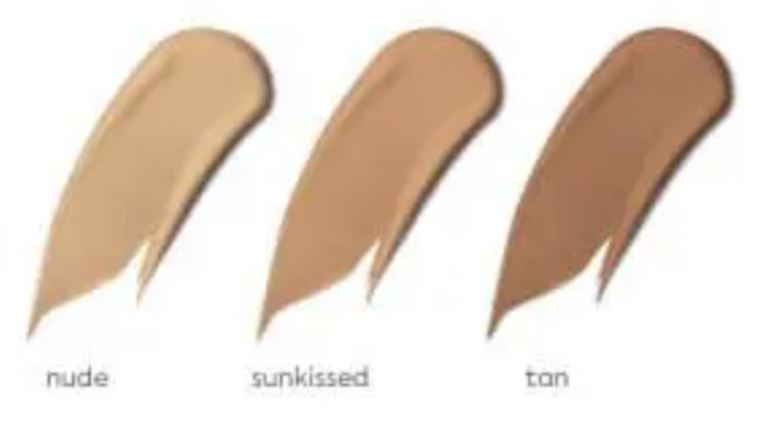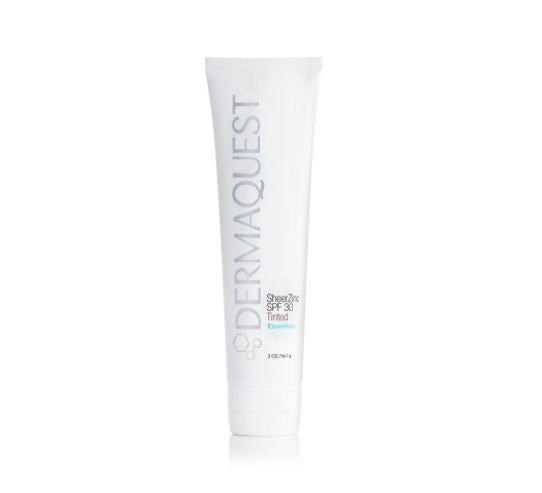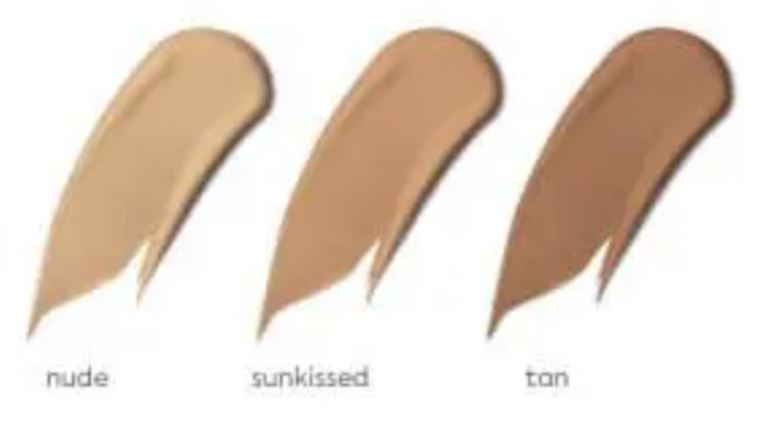 Tinted SheerZinc SPF 30 | Sunscreen, Free Radical Damage
DermaQuest SheerZinc SPF 30 is a soothing physical sunscreen that harnesses the power of Zinc Oxide to guard and protect your skin. This mineral based sunscreen absorbs quickly working to prevent your skin from sunburn. If used as directed with other sun protection measures, this skin product decreases the risk of skin cancer and early skin aging caused by the sun.
Tan is ideal for deep tan skin tones.
How to use:
Apply to face and neck before sun exposure. Reapply as needed or after towel drying, swimming or perspiring.

Face Sun Care:
Face Sunscreen
Ideal for these Concerns:
Free Radical Damage
Ideal for these Skin Types: 
Oily Skin,
Dry Skin,
Combination Skin,
Normal Skin,
Sensitive Skin,
Mature Skin,
Acne-Prone Skin